The American Dental Association recommends regular dental examinations twice a year for both adults and children. The regular dental examination is the most common type of dental examination.
A comprehensive oral exam is the most thorough type of dental exam. A limited dental exam or emergency exam is for acute oral health problems.
The cost of dental exams is about $150. Price varies depending on the type of exam and the location of the dental office.

Get a smile you'll love for less. Use Authority Dental to find an affordable dental care in your city. It's simple, secure and free.
Do you need a thorough dental examination? Here's everything you need to know.
Periodic oral evaluation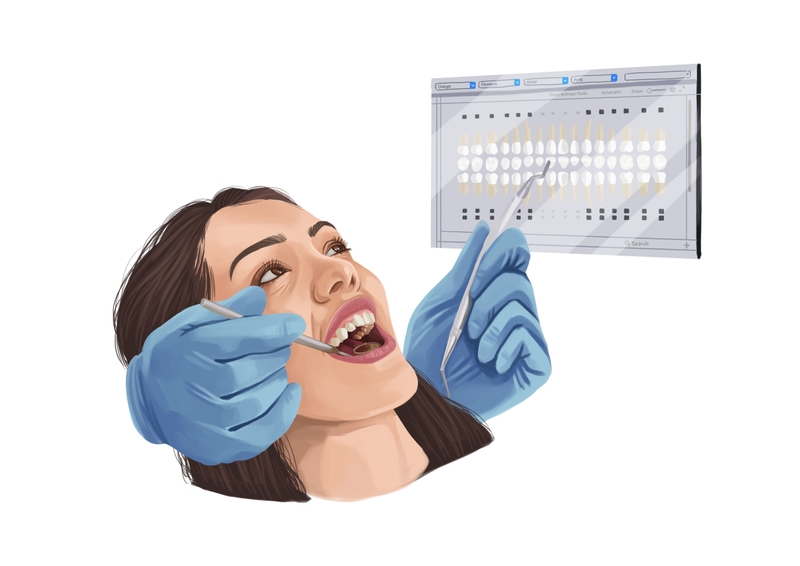 If you visit your dental office regularly this is the most common procedure you undergo. According to the study done by the Delta Dental Plans Association 58% of Americans have a check-up at least once a year. Such a visit helps make sure you are on top of your oral health game.
Periodic exams are conveniently recommended twice a year. This is true for both adults and children.

A dental exam and cleaning is often a single appointment.
What is going to happen?
Your dentist or hygienist will assess the state of your gums, teeth, tongue, throat, cheeks, and lips during an intra-oral examination. He or she will then scale and polish to remove plaque build-up that could cause gum disease.
X-rays are often taken during this check-up to detect any underlying dental issues. If the dentist has your FMX on file, he or she may recommend only re-taking X-ray images of the posterior teeth.
You will then discuss any treatment that could be necessary. This is a good time to mention that you are thinking about getting veneers or dental implants.
When should I schedule a periodic exam?
A periodic exam, as the name suggests, should take place regularly. The ADA recommends one every 6 months. It helps keep things in check and allows you to discuss treatment options with your dentist.
Comprehensive oral evaluation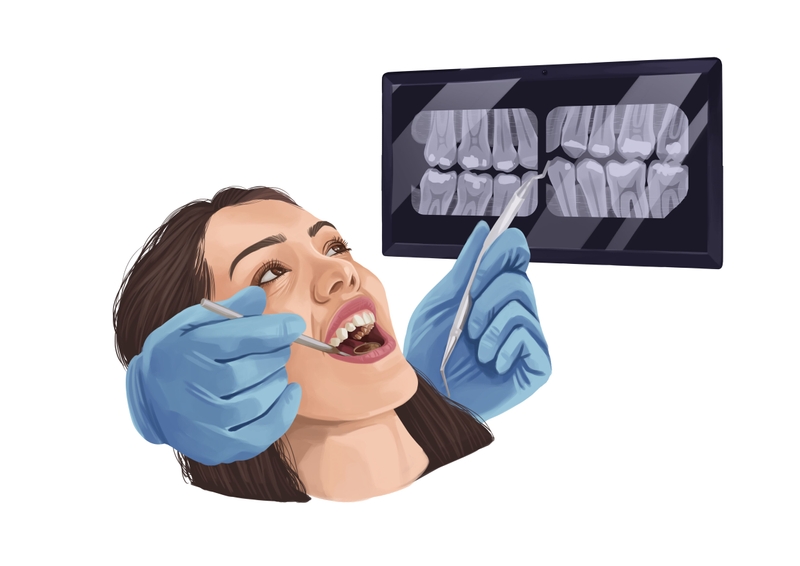 This dental evaluation is the most thorough. If you haven't been to the dentist in a long time (or ever) you will probably have a comprehensive exam.
What is going to happen?
This appointment will start with an evaluation of your medical history, a review of any medications you are taking, your habits and diet, and any concerns you may have.
Your teeth along with all intraoral (inside the mouth), extraoral (outside of the mouth), and soft tissues will be extensively evaluated. Your dentist will check for cavities and examine your bite.
This is also a good opportunity for dental cleaning and a lesson on oral hygiene, if necessary. Your mouth will be screened for oral cancer as well. If you have any fillings, bridges, crowns, or a denture those will be inspected too.
The dentist or a dental hygienist will take X-rays if they are necessary. He or she may suspect decay between the teeth or abscesses under the gumline, both of which are not visible with the naked eye. A full-mouth series of X-rays (an FMX) may be conducted.

A treatment plan may be devised. You may also pick your dentist's brain if you have any queries.
When should I schedule a comprehensive exam?
This type of dental examination is often compulsory for new patients. If you aren't changing offices you should not be thinking about a comprehensive exam more often than once every 3 years. That is the ADA recommendation for adults and children above the age of two.
You might need one more often, however, if you suffer from certain conditions or diseases, or if you are a smoker. It's best to discuss your habits and general health with your dentist.
A problem-focused extensive oral exam follow-up might be needed if you have a systemic disease, prosthetic problems, or TMD.
Limited oral evaluation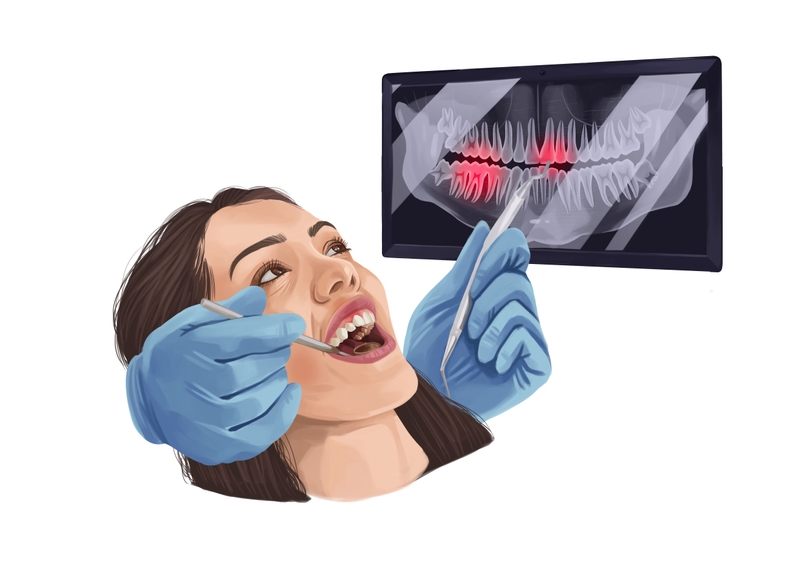 A limited dental evaluation is often also referred to as an emergency exam. It is meant to visit a dentist with acute oral health problems that cannot wait.
What is going to happen?
The dentist will inspect the problem area or look for one if you aren't able to locate the pain. He or she will have a close look at your gums, teeth, tongue, throat, cheeks, and lips. X-rays might be taken to find any issues that aren't immediately visible.
If the problem is minor you might be treated right away. If it is determined that you will need invasive treatment, such as a root canal, you might have to schedule another appointment.
When should I schedule a limited exam?
A limited exam could be appropriate if you have an accident or if you are experiencing sharp pain that won't go away. Since it was designed to target a particular issue, this appointment cannot be performed regularly. You should only schedule one if the need arises.
This could be when a wisdom tooth erupts, if you have just had an accident that affected your oral area, or if you are feeling pain and cannot pinpoint what is wrong exactly. Sometimes this kind of pain could indicate acute infection below the gum line, which should be treated as soon as possible.
Also, you might want to go and see your dentist if a filling falls out or if you lose a crown.
Dental exam cost broken down
Dental exams costs near you vary from $50 up to $250. Here is how much you can expect periodic, comprehensive, and problem-focused exams to cost specifically:
| EXAM TYPE | AVERAGE COST | COST RANGE |
| --- | --- | --- |
| Periodic | $60 | $50-$150 |
| Comprehensive | $100 | $70-$200 |
| Limited | $100 | $70-$200 |
An exam may uncover the need for further treatment. Consider that in your budget. Here are common procedures associated with dental exams:
full-mouth debridement,

dental cleaning,

scaling and root planing,

oral hygiene instructions,

2D oral or facial photos,

panoramic X-rays, and

FMX.
FAQ
No. There is nothing invasive about a dental checkup. In fact, it is one of the few procedures at a dental office that doesn't even require a local injection or any other type of numbing agent. The biggest part is visual in nature.
How long does a dental exam take?
The exam itself usually takes 30-45 minutes unless additional procedures are also scheduled or necessary.
What are the most common procedures associated with exams?
X-rays can be conveniently taken during dental examinations. Bitewings, for example, are recommended every year, similarly to a periodic exam. This makes it the perfect opportunity to avoid visiting the dentist more often than necessary.
You can also take advantage of the opportunity to schedule your prophylactic cleaning on the same day.
How often should you visit a dentist?
The ADA recommends a regular periodic exam, or as your dentist suggests. This usually comes out twice a year.
Does insurance cover dental exams?
Yes. It is very likely that your dental insurance plan will cover the full costs of the exam. They will only reimburse you for two routine oral evaluations per year, however. If you need more, those will be coming out of your pocket.
To avoid this inconvenience, we recommend dental plans. They are a great way to save up to 60% on all dental procedures. There is no need to collect documents or worry about treatment being medically necessary. You can also use them when your insurance is capped out for the year.
Is a dental check-up free?
If you are insured you are entitled to a dental exam with no out-of-pocket costs. You can also check at your local dental school whether students are willing to conduct a free dental exam. They need patients to practice on, which gives those with a low-income a great opportunity to save.