Avoid touching the implant area and vigorously rinsing the mouth. Get adequate rest and avoid physical exertion and vigorous exercise for about a week.
Take Tylenol for pain relief, but do not take NSAIDs.
Avoid hot meals and drinks as well as hard and crunchy foods for at least a week after surgery

Unlock the magic of your smile. Use Authority Dental to book an appointment for teeth implants near you. It's fast, easy and reliable.
What is the best way to take care of your health after dental implant surgery? Here's everything you need to know.
Begin proper care immediately after surgery
As soon as your surgery ends, the dental implant care process will begin. Start resting on the way home. Arrange someone to drive you. This is when the effects of anesthesia will start to wear off.
The most important things to keep in mind are not to touch the implant area and to avoid vigorous mouth rinsing.
Most tooth implant recovery symptoms are not a huge cause for concern. Adhere to dental implant care instructions right after surgery and continue for a few upcoming days.
Control bleeding
Bleeding from the implant site or redness in the saliva can continue for up to 72 hours after dental implant surgery. The best way to control it is to bite down on gauze for about an hour. Repeat every 6-10 hours as necessary after you return home.

If bleeding is excessive, bite down on a moistened black tea bag instead. The tannic acid constricts blood vessels and it is easier for blood clots to form.
In order to avoid unnecessary bleeding try to remain calm, sit upright, and refrain from physical exercise. Don't bend over or lift anything heavy. Forceful spitting, smoking, and using a straw can also complicate blood clots forming.
Manage pain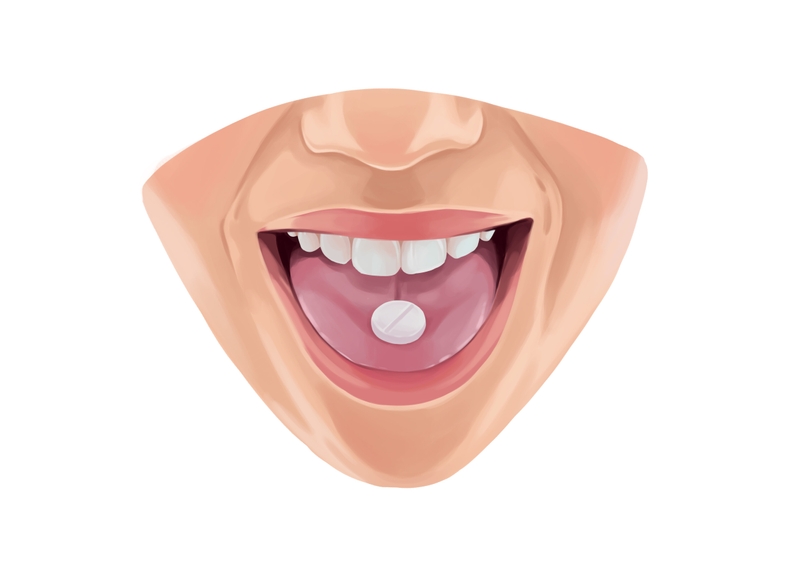 The most common OTC painkillers are Advil, Aleve, and Ibuprofen. These, however, belong to a group of drugs called NSAIDs. Studies show that they can interfere with the osseointegration process. The best remedy for pain post implant placement is Tylenol.
Take it just before anesthesia wears off or when you feel discomfort is too severe. Adhere to the instructions on the packaging. Your dentist can also offer insight into what products and dosages might be best in your case. The rule of thumb is to not take painkillers more often than every 6 hours.
Pain and discomfort should ease up around 4 days after the surgery. You may also experience stiffness of the throat and difficulty swallowing. If these symptoms persist for longer, contact your dentist. He or she may prescribe something stronger.
Antibiotics are not to be taken for pain itself. Your doctor will prescribe a course if he or she suspects an infection.
Minimize swelling and bruising
Swelling and bruising on your face and gums often appears on the day after your surgery. Sinus lifting might trigger bruising around your nose and eyes. The discoloration will peak 2-3 days after you return home and it will disappear on its own.
If it bothers you, you can place an ice pack on your face, closest to the area most affected. Keep it on for 15-20 minutes at a time, take a break, and repeat for 48 hours after surgery. Some OTC products also have an anti-inflammatory effect but use them with caution, as they can cause damage to the healing process.
Other things you can do include avoiding salt, staying hydrated, and sleeping in a propped-up position. Stack 2-3 pillows under your head when you go to bed.
Get enough rest
Most patients return to work the next day. If, however, your job requires strenuous activity, take a few days off.
Physical exertion and vigorous exercise should be avoided for about a week. Make sure to also get 8 hours of sleep every night. A big part of the healing process takes place when you are in bed.
Maintain proper oral hygiene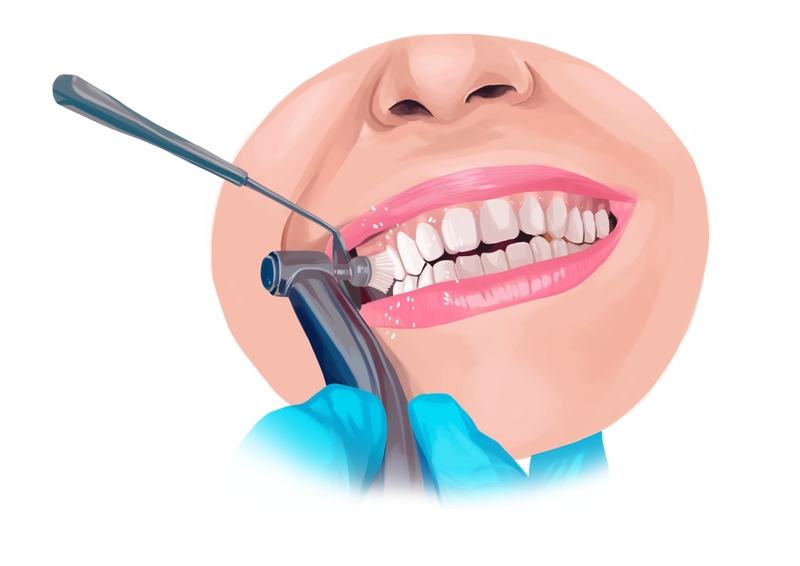 Caring for dental implants includes proper oral hygiene maintenance during the healing period. The soft tissues around your implant need a clean environment to recover. Infections are the number-one cause for implant failure.
Brush your teeth as you normally would the evening of your surgery but avoid contact with the implant. Rinse your mouth with a glass of warm water and a teaspoon of salt after every meal to remove food debris. Continue to do this for a week after your procedure. Afterwards, use a chlorhexidine rinse.
Do not use water flosser or electric toothbrush for at least a few days. The best solution is a traditional toothbrush or a dental implant cleaning brush if you received one from your dentist.
In the long term, make sure to conduct good teeth implants aftercare. This means brushing, mouth rinsing, and flossing every day. Implants may not get cavities, but the soft tissues around it can get infected. Regular dental check-ups are also key - they help diagnose infections before they become a problem.
Follow the right diet
If you did not get a whole mouth of implants, try to chew on the side where your natural teeth are. Avoid hot food and drink for at least a week following your surgery.
Try not to swill liquids over the surgical site but stay hydrated. Ideally, drink five to six 8 oz. glasses filled with cold or room temperature fluids the first day. Don't use a straw.
The most important thing is to avoid hard and crunchy food. Stick to soft foods for as long as you feel any post-operative symptoms. Remember to keep your diet full of nutrients to keep your body as strong as possible during the healing period.
Most patients return to their normal diet after about a week.
Give up smoking and alcohol
Smoking impacts dental implant healing immensely. Under no circumstance can you smoke for at least 2 months after your surgery. Ideally, give up smoking for good. Nicotine works to constrict blood vessels which could mess with osseointegration and lead to infection or implant failure.
You should also abstain from alcohol consumption for no less than 72 hours after the placement procedure. The best solution would be to give up drinking for at least a week. It can slow down blood vessel formation and thus the implant may not fuse well enough with the bone.
Schedule a check-up visit
You may have to visit the dentist 14 days after the surgery to remove stitches. Some dissolve by themselves, but this does not mean that you shouldn't come in for regular exams. The dentist should be able to assess whether healing is progressing as it should and whether he or she has any other recommendations for you.
Afterwards, you should have your gums checked out by a professional frequently. Infections start at the soft tissues and can progress towards your bone, creating a risk of implant loss.
Additionally, implants don't have a shock-absorbing system. This means that if you have a strong bite or if you clench your teeth, your dentist must make sure whether there is no risk of overload every now and then. A night guard may be recommended.
Stay alert
Keep your eyes open to how your implant is behaving. If there are any signs of infection, you should contact your doctor right away. Regular cleanings help keep contamination at bay. Your implant does not come out during preventive cleanings or for any other procedure.
Minor infections do not have to turn into a serious complication. As long as they are dealt with as soon as possible, they can be no more than an inconvenience.
FAQ
What can you not do after dental implants?
The most important thing is not to smoke or use nicotine products. Cigarettes are detrimental to proper healing of dental implants. It's also a good idea to refrain from alcohol, especially until after 3 days post surgery.
Do not drink hot liquids or eat hard, crunchy food. Get enough rest and don't strain yourself to allow your body to do its work.
Do I need antibiotics after a dental implant?
The ADA stands against preventive antibiotics. Most specialists will not prescribe a course unless symptoms of infection appear.
How should I sleep after dental implants?
If you are worried about swelling on your face or mouth, it may be a good idea to sleep with two pillows tucked behind your head. Such a propped-up position allows blood to easily flow down, away from the affected areas.
Some dentists also recommend a towel on your pillow the night of the surgery. Blood in the saliva may still be present at this time.
Can I drink coffee after implant surgery?
Stay away from hot drinks for a while. The first 2 or 3 days are most important. After that you are good to go. Remember to brush your teeth after, though, as coffee stains are tough to remove.
How long after dental implants can I eat normally?
Hours after the surgery you might want to only drink liquids, especially if you feel nauseous. For the next few days, stick to soft foods to avoid placing too much pressure on the implant site. Most patients return to their regular diet after about a week.